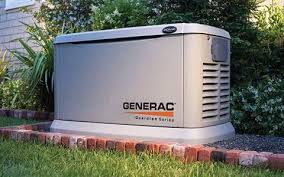 Thank you for visiting our small slice of the Internet! Revolution Electric is proud to call Mid-Michigan home and would like to thank you for using trusted local companies to maintain your residential home or commercial business.
Steve Block, his wife Lori, and his family started this company with a very strong Christian background.  He has been on the local school board for over 10 years and a youth ball coach for over 20 years. Steve has decades of electrical experience in both residential and commercial settings. 
Our company slogan is "We do it right the first time" and we live up to that promise everyday.
Why Choose Revolution Electric?
"We do it right the first time"
Our company's promise is to provide you with the best service every time!
With over 30 years of electrical experience, we bring the knowledge and expertise required for your electrical needs. Revolution Electric has been in business for over eight years.
We can Install, Repair, Maintain, and Service your residential or commercial projects. We even provide 24 Hour Emergency service, so you never have to worry!
As a family company with a strong Christian faith, we will always provide high quality and honest service to our customers.
We specialize in Generac backup generators. Revolution Electric is an Elite Generac dealer and installer.